Red stands for the self-confident woman. Our ingenious mixing techniques of warm and cool tones can provide excellent support in working out your personality.
Bordeaux red, mahogany red, garnet red, violet red, hazel red - we extend the basic palette with mixed shades and 3-color or 5-color graded streaks, which ensure shimmering elegance and interest in your surroundings. Ruby Red, Chestnut Red, Copper Red, Wine Red - the red colorants we offer offer a color choice of 122 different shades that we combine:
Tones in tones
Tones with contrasts
or as pure colour
If you bet red, the tone is right. Red means dominance - avant-garde - fashion. Our colour combinations conjure up an irresistible charisma. We make red colorations to measure. For you too.
Red in highlights
is particularly outstanding and fresh with brown basic hair tones - see right. We are pleased to present you a colour selection with sample strands - - - suitable for your basic hair colour.

A small selection of our Red shades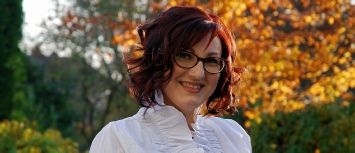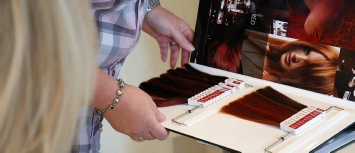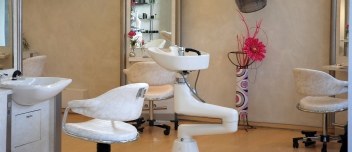 We make Heads.
Gabriele Zellerhoff
For your nicer life.
We prepare your red tone precisely, with the addition of
hair stabilizing substances and oil additives
The incomparable and deep hair shimmer through our ingredients in the color mixture is clearly visible here