The skin - our all protection from mechanical and chemical stimuli as well as UV rays - a complex masterpiece. The epidermis is completely renewed once every 4 weeks.
From the scalp, every hair starts. The healthier and more functional the scalp - the more stable are the hairs that develop there. With us there are the methods and products to maintain the scalp situation in accordance with the type.
Personal aura starts in the head. And on top of that. By the hair. Beautiful hair attracts attention and has a signal effect. Beautiful hair works because it is healthy. And how does the hair stay healthy? We get to the bottom of the problem: the scalp.
Breeding ground for healthy hair
The basis for beautiful hair is a healthy, well-perfused scalp. Why it is like that? Because the hair itself is just an appendage of the scalp, which consists of keratinized cell substance, the keratin. In fact, when it sees the light of the world, it is already dead. It grows and grows more or less "underground" in the hair root, which lies in an indentation of the scalp that is up to five millimeters deep.
In the hair root are the mother cells of the hair, which form by constant division always new hair substance and push it in the direction of daylight to the surface. In the course of this process, the older hair cells cornify the so-called hair shaft and grow, well "lubricated" from the hair fat of the sebaceous glands, out of the scalp.
The sensitive sebaceous glands are located on the skin surface and ensure through dosed delivery of sebum that the hair and scalp remain elastic.
Tension and itching as symptoms
Scalp tension and itching, dandruff or even hair loss usually indicate that a concentrated care treatment of the hair breeding ground is due. This is particularly popular when a normal treatment does not bring lasting success.
A concentrated scalp treatment with us is always an intensive treatment, which is carried out once a week within 10 weeks. After completion of intensive care, more than 90% of all cases significantly optimized the condition of the scalp. The regrowing hair quality is significantly improved. An extension of the hair growth phase occurs.

Beautiful hair is a result of a healthy breeding ground
We are preparing…
High Intensive acting ampoules
Enjoy our relaxing atmosphere
Look forward to an irresistible radiance - thanks to more beautiful hair through a healthy breeding ground
A hairy thing: Our scalp does a great job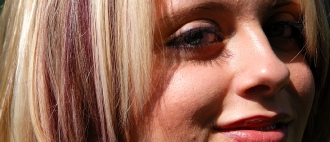 A hair and scalp diagnosis takes only a few minutes, clarifies scalp tension and itching, and is part of our service.
Belong to the diagnosis
Irritation Test
Hair Measurement
Identitest Hair
Scalp Examination optically
Identiprint Skin
Deficiency symptoms are determined. Upon request and if necessary, a specific scalp and hair care proposal is made without obligation.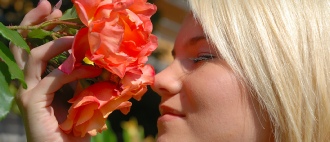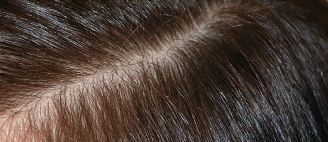 We make Heads.
Gabriele Zellerhoff
For your nicer life.