Thin hair is like a thin tree compared to a thick one. A storm and adverse environmental conditions simply knock it over easier than the thick oak tree. And the burdens that such a hair is exposed to in the course of his seven-year life can be described as "stormy".
Just think of the hair dryer that comes in like a hot desert wind. To the chills that go down in the shower every day. And then the wrangling with combing and brushing. In addition the normal everyday stress by UV-containing sunlight and dirt particles in the air.
Because fine and thin hair by nature only
is about half as thick (0.05 to 0.07 millimeters
Diameter) as strong (0.08 to 1 millimeter diameter), it has to counteract mechanical stresses such as washing, combing, blow drying only half as much and thus suffers twice. Even intensive care products are sometimes too much of a good thing for the fine hair. It complains and gets to its knees under the load. What he lacks is natural stability, hold and volume.

For fine, thin hair: Hair structure strengthening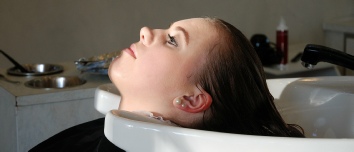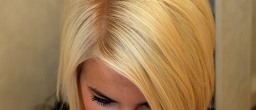 Our PCC (Protection Cheveux Complexe) for fine hair (La Biosthetique) contains protein that improves the hair structure. Hair and scalp are strengthened and invigorated. You can store more moisture, the hair gets more volume, shine and protection. And so our PCC cure provides support for hair volume build-up:
Phase 1: Cleaning
Ceramidananloge already leads to the hair during the hair wash, so that the Cuticula is optimally supported in its function to protect the hair inside. Wheat peptides promote contact between the hair stem and ceramide analogs.
Phase 2: hair fortifying spray
Donates lipoamino acids and soy oil, which is rich in vitamin E, to the hair. This is the basic care that compensates for keratin deficiency in the hair. The keratin structure is strengthened and improves the clamping force.
Phase 3: Hair shaft treatment
Keratin hydrolyzate and ceramide analogues restructure the hair and improve the barrier function of the cuticle layer. The putty substance between the keratin platelets is strengthened. The caring substances supplied with the hair-dye are sealed.
Phase 4: Results
This treatment, which affects the inner and outer hair shaft, results in a softer, glossier and smoother hair structure.
Pampering time with us: about 20 minutes
A Gabriele Zellerhoff - hairdressers in Paderborn - overall performance too .... € 19,00
We make Heads.
Gabriele Zellerhoff
For your nicer life.