Hairdressers in Paderborn
Gabriele Zellerhoff © All rights reserved
The hairdressers Gabriele Zellerhoff stand for first-class cutting technology and best hair treatment, perfect hair thickening and top hair color in Paderborn.
We deliver your total power dressing:
- a hairstyling, which puts you in the limelight
with a high flattering factor
- the shine performance for your color appearance,
with color nuances, so fresh, like the young morning
- and - by the way -
the sunshine after your finished treatment
Color change, gray reduction and the peace and relaxation of our care treatments are balm for the outfit. Adieu tristesse!
Your outstanding charisma is guaranteed. Perfectly.
We work for colorants, strands, scalp and hair care as well as for shaping, facial and hand care with products from La Biosthetique, Paris.
Our professional hair compacts and hair extensions are based on natural hair and the ultrasonic bonding system Great Lengths.

Our passion:
Your perfect haircut
- for the woman
- for the man
- for Boys & Girls
Your Hairdresser in Paderborn Gabriele Zellerhoff

Luxury Curls
- best durability
- natural hair fall
- most gentle
hair treatment
The best for man
- first-class cut
- gray reduction
- Natural color support
- Wet shave as at
barbarian times
- Scalp diagnosis
- Reduction of hair loss
- Hair Dermosthetique
Hair extensions
- The most modern
hair extension
method in the world
Phone 05251 - 57443
gz@gabrielezellerhoff.de
Address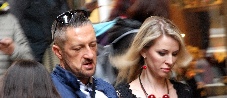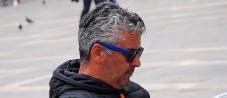 Your parking lot right outside the door
We make Heads.
Friseure
Gabriele Zellerhoff
Arminiusstraße 60
33100 Paderborn